Smarter apparel retail POS that helps you sell in-store and online
Fashion retailers have specific POS requirements for tracking sizes, colors, and styles that demand apparel-focused functionalities.
Therefore, as the retail landscape becomes increasingly competitive, apparel retailers require efficient ways to manage inventory with solutions tailored to their complex merchandise management needs.
​
Optimize your apparel inventory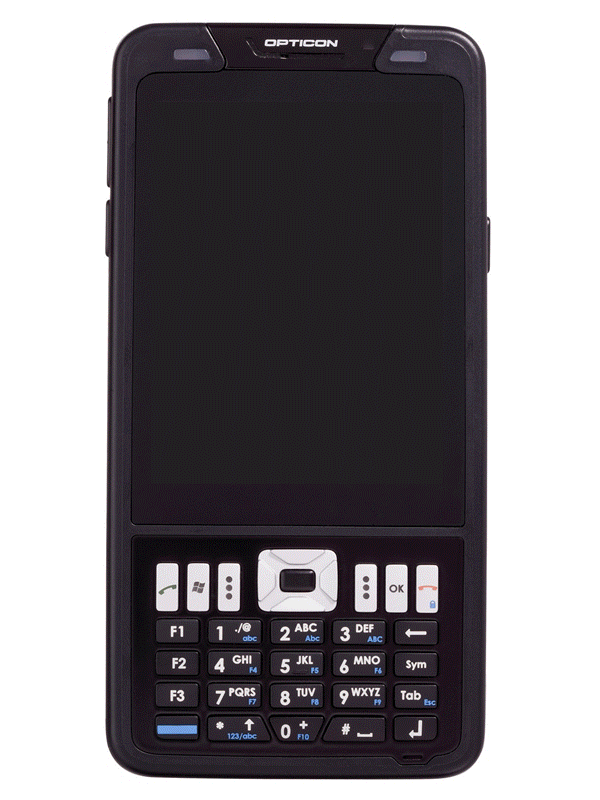 Counterpoint inventory solutions for apparel provide the functionality you need to allocate the right product and the right size to the right location.
​
Record everything you need to know about your apparel inventory. Track dresses by color, sizes, styles, and accurately allocate styles to the right store. Design labels with your logo, print beautiful tags and labels on demand.
Save time and import hundreds of products at once with the item import worksheet from suppliers catalogue.
Manage

overages and shortages with advanced purchasing
Manage vendor items, costs, and lead times. Automatically create purchase orders from preferred suppliers or the suppliers with the lowest costs.
Create multi-store purchase orders - consolidated for all locations or seperate for each store to save time and to receive volume discounts from suppliers.
Receive merchandise with or without a PO and automatically transfer the right quantities to other retail locations.
You can even set prices as you receive items, based on target margins you define.
Sell

your merchandise effortlessly
We believe that great retail experiences take place when inventory management intersect perfectly with improved customer engagement at point of sale.
​
Counterpoint can easily handle sales, returns, orders, and layaways - even on a single ticket.
With a configurable touchscreen, you can tailor Counterpoint POS to fit your business and streamline operations, minimize errors, and maximize profits.
​
In addition, you can also capture and analyze data to respond to the diversity of stores based on demographics, climate, and geography.
Engage

with customers better
Keep Up With Evolving Customer Preferences
Create customer profiles, add contact information, product preferences and see purchase history. Target the right customers with the promotions they want to know about.
Promote Your Best Selling Products
​
Create custom menu buttons for top selling items - speeding up checkout experience for your staff.
Provide Great Customer Experience
Offer layaways, special orders, store credit and gift cards, you save time and provide a better and more flexible customer experience.
Integrated

marketing tools
Automated Email Marketing
​
Send customers automated marketing emails periodically. Send emails for new arrivals, top sellers, sale items, and upcoming sidewalk sales.
​​
Target Marketing
​
Send targeted emails to specific customer segments, right from within Customer Connect app . No need to use a third party email platform or import customer list again.
View, print, export, and e-mail any report. Create quick reports on the fly from search results.
Analyze Store Performance
​
Whether you want to see today's sales performance or take a look at the past years, built-in dashboards and reports make it easy to see sales, profits by items, category, customers, and suppliers.
Manage with Visibility
​
Get an overview of all of your stores, by region or break it down by viewing individual store.
Create

omni-channel presence
Launch your eCommerce store. You worked very hard and spent a lot of time developing and growing your brand, and your online store should reflect that.
Run an online store seamlessly integrated with your Counterpoint POS system. Counterpoint integrates with most popular eCommerce platforms.
Manage your online orders simply with a single synchronized inventory database across brick and mortar and online store, you will never oversell again and you will always know exactly when to reorder.
Easily fulfill orders and bring all your business operations into one retail solution.
Our mobile sales tools, including tablet POS terminals and sleds for iPhones and iPod touches, enable you to deliver superior service and sales in stores, kiosks and outdoor environments.
Serve customers where they are, checking inventory availability, busting lines and capturing additional business.
Protecting

data by keeping it out of scope
​With multiple security layers, NCR Secure Pay minimizes your risk for a credit card security breach.
​
NCR Secure Pay uses a process called tokenization to store a code, instead of storing sensitive credit card information in your store's database.
​
The actual card information is encrypted and stored in NCR network environment in a token. The token allows authorized users access to transaction information as needed for returns and other operations while maintaining a protected system.
POS features loved by
all retailers
Touch Screen Point of Sale

Robust Order Entry

Advanced Price Control

Promotion Management

Customer CRM

Accounts Receivable

Gift Cards & Loyalty

Grids, Kits and Alternate Units

Serialized Inventory Tracking

Purchasing / Procurement

Replenishment and Transfers

Merchandise Analysis

Robust Sales Analysis
Contactless EMV Payment

Ecommerce Integration

Employee Time Cards

Retail Security Controls

Cloud or Premise Based

Off-line Ticket Entry

Mobile Point of Sale

Multi-Store Support

Multi-State County Tax Support

Open API

Microsoft SQL Database

Configured for Your Business

Accounting Integration