Mobile Inventory Management Systems
Mobile inventory management system is designed for businesses of all sizes who want the flexibility of using a handheld data collector scanning solution with built-in intelligence and ease of use to manage inventory.
A Better Way to Manage Your Retail Inventory
From Reconciliation to Reporting, Automate Your Inventory Process
Weather you have a single location or multiple stores with a central warehouse your success depends on effective inventory management. You need to streamline every aspect of your inventory management and distribution process.
With the ability to interface with your Counterpoint inventory management system 2B Inventory mobile solution automates the scanning, picking, packing and transfer of inventory from one to many store locations. Scan & Validate can save you time and improve the accuracy of your data.
2B-Inventory, mobile inventory management, is designed for businesses of all sizes who want the flexibility of using a hand-held mobile scanning solution with built-in intelligence and ease of use to manage inventory. Our mobile inventory managment solutions offer many benefits -
Save time and money

Improve accuracy

Simplify reconciliation

Extend your Counterpoint system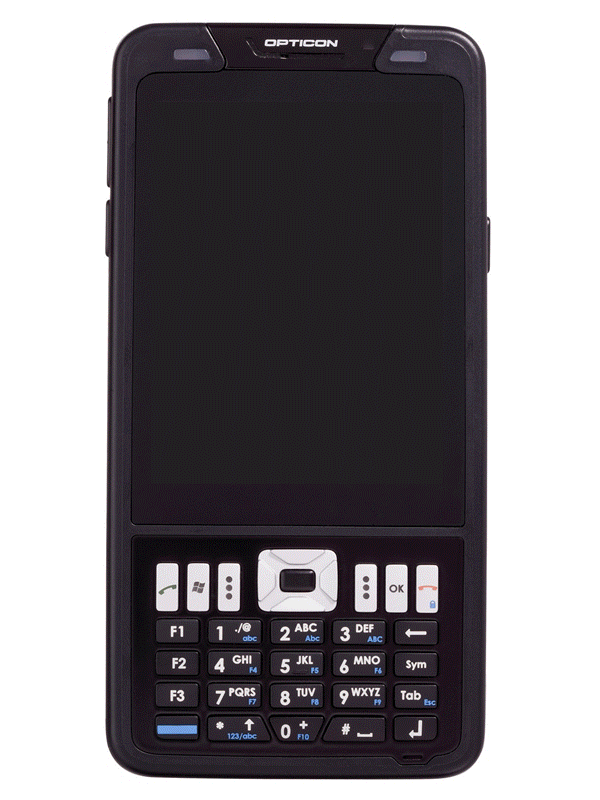 Mobile Inventory Management
​
Explore the fundamentals of mobile inventory management with a focus on the inventory process including purchasing, receiving, transfers and physical counts.
​
Product Features:
Item Manager
Quick and easy access to current item information

Lookup item information by scanning barcode or by using one of the various search options to view details such as current stock quantity, SKU, description, extended description, department, category, and price

Edit Mode allows you to update the item price, bin location, and description

Real-time lookup mode allows for lookups directly to the POS database

Print shelf and item labels on the spot!
Receiving
Increase efficiency and accuracy of receiving your merchandise

Scan items (or manually enter item code) and enter quantities received (including serialized inventory)

Receive against purchase orders; even update item description, price, and vendor

Transfer data to point of sale to adjust quantities of PO and non-PO items and update items with quantity, cost, price, and description

With the label printing option, you can print out shelf or item labels for immediate stocking as your items come in the door!
Transfers
Simplify the task of issuing transfers to other locations

With 2B-Inventory, you have the ability to choose where you are transferring to and even add an optional reference and comments
Physical Inventory
Save time and improve the accuracy of a physical inventory count. Scan the barcode of inventory items with 2B-Inventory to record actual store quantities

Quickly transfer scanned information from 2B-Inventory to your point of sale computer to calculate differences in recorded and actual inventory

Compare against quantities in your item database to reveal shrinkage or other inventory discrepancies
Purchase Requests
Make smarter buying decisions and simplify purchasing.

TWO options: create purchase request(s) based on the supplier you choose OR let 2B-Inventory create the purchase request(s) based on the items primary vendor

Choose your preference and begin scanning items….2B-Inventory will do the rest
Mobile Printing
Print labels from Item Manager, Receiving and Physical Count

Print customized customer receipts from Orders/Tickets
Price Check and Gift Card Kiosk
Give your customers instant access to item information. 2B-Price Check is a self service kiosk solution that streamlines your operations and delights your customers!
Direct real-time connection to your CounterPoint database.

Display your company logo or other info on the always visible header

Scanned item will display the price (including applicable price rules), description and SKU.
​
Manage, Locate and Distribute Inventory Quickly and Efficiently
Time Saving Warehouse Management Software Key Features:
NCR Counterpoint Warehouse Management module functions simplifies your inventory distribution processes from a central warehouse to multiple stores locations. It also allows transfer of inventory between stores. This custom program was created by POS Highway for multi-locations, retail chain stores in mind.
Counterpoint's leading-edge purchasing, allocation and replenishment methodologies let you gain insight into your inventory and help you make better-informed decisions. Product Categorize form groupings by departments, brands, collections or seasons all of which allow for better performance monitoring. Along with its progressive analytics and reporting, this functionality ensures that your stores are stocked with the products your customers want, when they want them.
Distribute Purchase Orders, Received PO and On Hand Inventory Quantity

Distribute Inventory from Central Warehouse to Stores or Among Stores

Distribute Inventory By Color and Size

Auto-Fill User Defined Transfer Quantity

Allows Quick Distribution of On Hand Quantity, Quantity on Open and Received POs

Generates Transfer Out Documents

Generates Picking List in Multiple Formats by Store, By Color and Sizes

Generates Barcode Labels and Tags by Stores and by Transfer Out Quantity
Distribute Inventory Quickly and Easily from Central Warehouse to Many Remote Stores